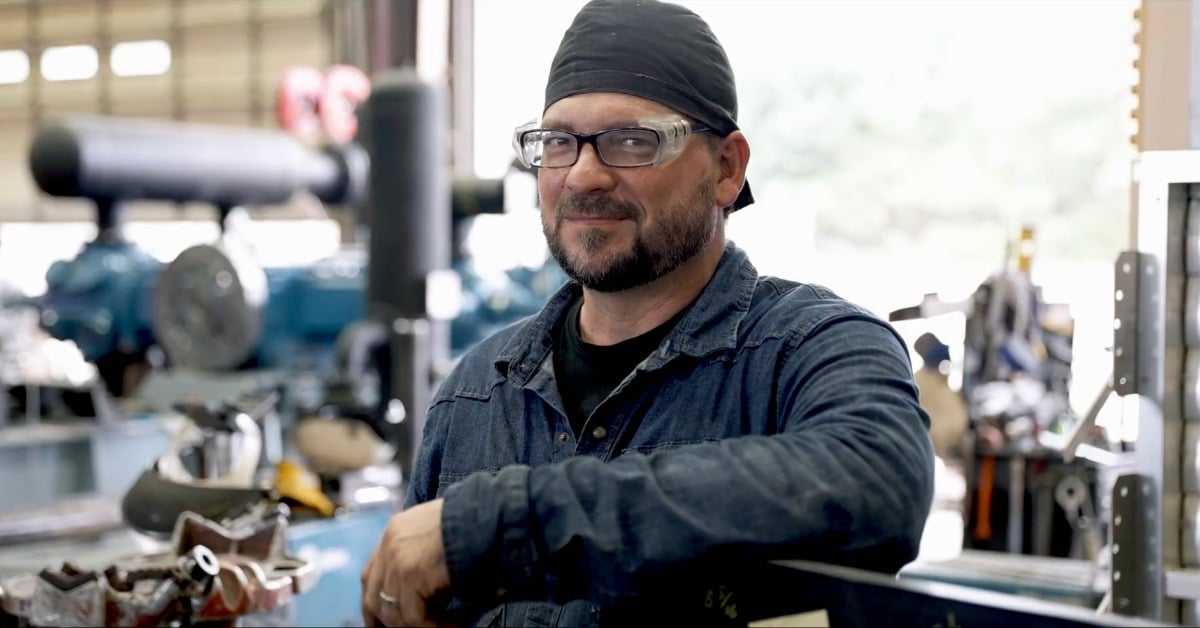 McClung Energy Services is the premier manufacturer of stock and customized small HP gas compression packages that aid E&P companies in their production of energy. For more than 20 years, McClung has been a leader in the industry with a reputation for safety, quality, and innovation.
While safety has always been a top priority for McClung, in early 2022, leadership and employees came together to further entrench a culture of proactive safety. Together with guidance from SafeStart, McClung began its journey to implement a safety program based on human behavior – helping staff identify keystone habits they need to develop to ensure they can perform their job duties safely.
Director of EHS, Michael Carnes, and EHS & Facilities Manager, John Oglesbee, began laying the foundation for the program by collaborating with SafeStart and leadership to create the implementation roadmap. Through training sessions, committee formations, and grassroots support, the outcomes of the program were established: encourage communication, foster a common safety language, establish behavior recognition patterns, promote 24/7 safety awareness, and enhance reporting / analysis.
At the heart of the program is the SafeStart story: a personal experience of an event that led to an injury, or a near injury, that could have been much worse. Everyone is encouraged to share this story, and reflect on his or her state of mind (rushing, frustration, fatigue, complacency) that lead to critical errors (eyes not on task, mind not on task, line of fire, loss of balance/traction/grip). Identifying those risk patterns is the first step in the Critical Error Reduction Technique (CERT).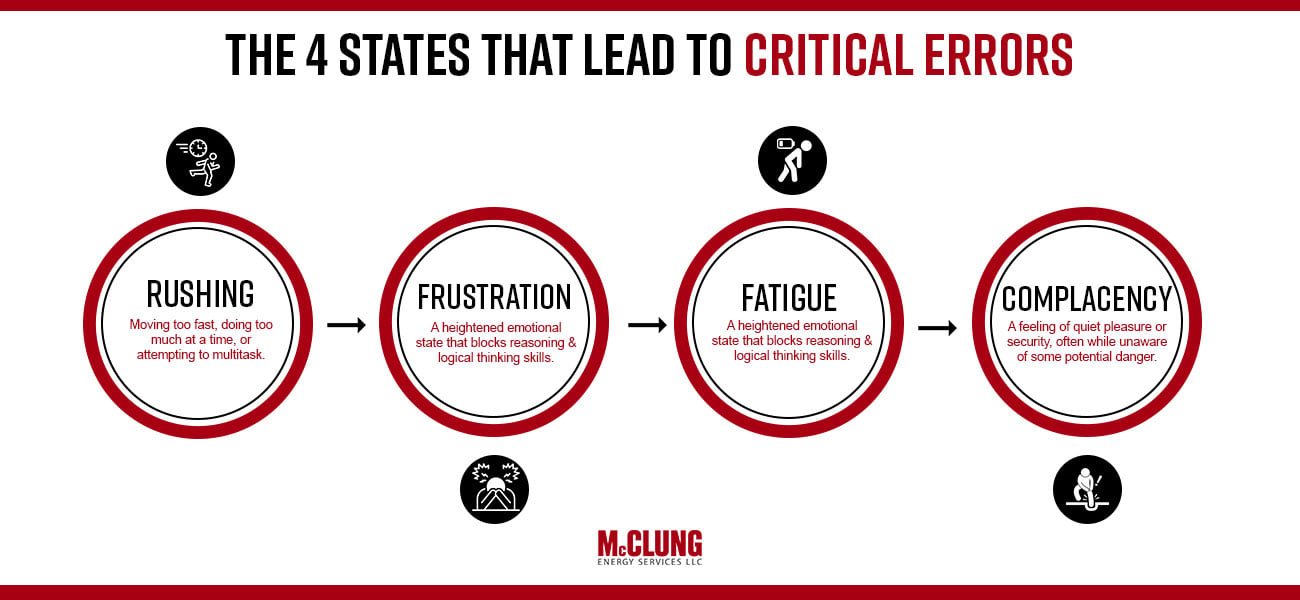 "I enjoy seeing the 'light bulb' come on as we are discussing different topics in SafeStart training. During the classes, when we are talking about complacency, I ask participants to tell me how many cars they passed that morning on the way to the shop. Most cannot recall how many they saw. You can really see the wheels turning and it clicks. At that point, it really hits home about how 'mind not on task' is a factor when we do tasks out of habit. It's a reminder to self-trigger and stay aware."
- Anthony Jenkins, Quality Assurance Technician & SafeStart Trainer
WHY DID MCCLUNG CHOOSE SAFESTART?
Most of the time, the SafeStart stories occur outside of the workplace, which is another reason SafeStart was the obvious next step for McClung's safety journey. The skills learned through the training and implementation of SafeStart can help employees at work and at home. This means that employees and their loved ones get the benefit of the program.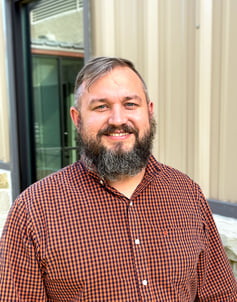 "Although many types of safety training programs are available, we chose SafeStart because it prioritizes the 24/7 approach to safety. We can use it anytime, anywhere, and in any position even outside of work. It's a holistic approach to a larger issue, which prevents us from putting a temporary fix on something that needs a permanent solution."
- John Oglesbee, EHS & Facilities Manager
SafeStart reports that companies experience a 50% injury reduction on average by teaching employees behavior based error reduction techniques. Fewer production delays, less waste, and greater accessibility to on-going training were additional factors that helped make SafeStart the best solution for McClung.
Overall, SafeStart is a great choice to help ensure that co-workers leave work in as good or better shape than when they arrived.
OUR GOALS FOR SAFESTART NOW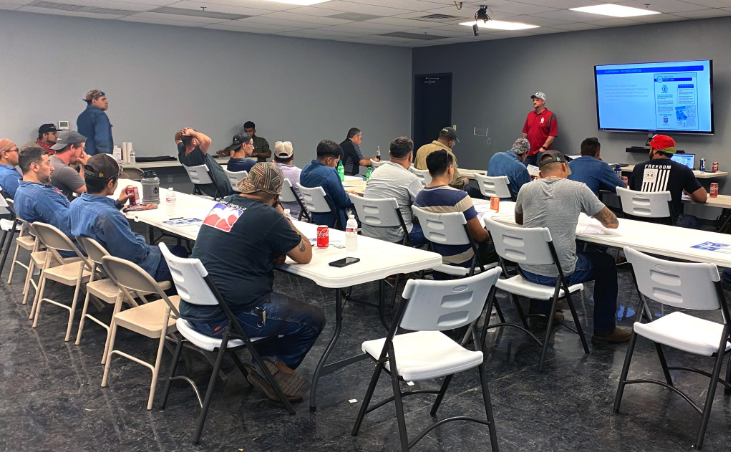 In implementing SafeStart, John shares that our first priority is to "build awareness around employees' states of mind and the critical errors that can occur. Once we build awareness, we want to guide our staff through capitalizing on our critical reduction error techniques (CERTs). By giving our team the tools for safety and success, we hope to minimize safety hazards, make everyone feel confident in reporting safety incidents, and continue improving our safety culture."
WHAT ARE CRITICAL ERROR REDUCTION TECHNIQUES (CERTs)?
1. Look at others for patterns that increase the risk of injury.
2. Analyze close calls and small errors.
3. Practice building habits.
4. Self-Trigger on your state (recognizing your mental state and holding yourself accountable to change it before an error occurs).
McClung's vision is to make our staff feel comfortable and confident in reporting any safety incident, no matter how big or small the issue seems. According to John, "When we started this journey, we only tracked the standard safety incidents. Since implementing the SafeStart methodology, we've developed several new KPIs for tracking safety and have become hyperaware of all safety incidents. Now, when we document every bruise, paper cut, or small band-aid used, we discuss how states of mind and critical errors contributed to the incident. It doesn't matter how small an injury or near miss is; we document it all and keep an organized account of every incident"
By giving everyone the tools to use like CERTs, our organization is one step closer to meeting our safety goal of zero incidents. This line of thinking takes the responsibility to both an individual and collective effort to change everyone's habits, familiarize them with safety hazard reporting, and grow their confidence in recognizing their mental state.
WHERE DO WE GO FROM HERE?
Enhancing the safety culture with behavior based thinking takes time – time to evaluate, to assimilate, to implement, to evaluate, to adjust, and to continue the feedback loop. While we're still in the early stages of our SafeStart journey, the feedback from our employees is encouraging, and the systemic changes we've implemented on the shop floor are paying dividends.
"Recently a team member pulled me aside and wanted to thank us for how much the McClung safety and culture has changed over the last 9 months to a year. He was appreciative of us 'putting our money where our mouth is' and really driving safety to the entire organization. He commented that he felt empowered through the safety committee we just implemented to fix an issue on the shop floor. He also commented about how going through the behavioral based safety program has given the employees a voice to share concerns about safety and ultimately continue to work safely."
- John Oglesbee, EHS & Facilities Manager
The road to zero incidents is always challenging, but McClung's commitment to safety and its personnel will remain steadfast today and in the future.